EPA Virtual 2021: Official Update
In light of the continuing COVID-19 pandemic and its likely impact on travel restrictions and physical distancing requirements well into 2021, the EPA has decided to transform the 29th European Congress of Psychiatry into an innovative online experience.
EPA Virtual 2021 will take place as planned between 10 – 13 April 2021.
Many of you joined the EPA for its first virtual congress in July 2020, and the EPA will once again adapt the participant experience to the online world in order to offer the mental health community the possibility for educational exchanges, scientific news and best practice updates, while protecting the safety and well-being of all participants.
EPA Virtual 2021 will allow for even more live interaction during each session, as well as facilitate contacts with our industry partners and European institutions and bodies that regularly work together with the EPA for scientific collaborations, projects and advocacy activities.
If you have never attended an EPA congress, this is the perfect opportunity to see what our event is all about.
With no travel plans to consider and the flexibility to fit sessions around your professional and personal obligations, accessing all the scheduled sessions in their live and on-demand formats through our dedicated platform will be more convenient than ever. You'll be able to take part in sessions in the morning and see patients in the afternoon, making the transition from 'being' at the congress to implementing new ideas seamless.
In addition, congress sessions will be available throughout the event dates and in the following months, ensuring your continued access to all the latest updates in the field of European psychiatry.
The transformation to an entirely virtual experience will allow us to unlock new opportunities together and make the congress even more accessible to a worldwide audience.
We look forward to welcoming you to EPA Virtual 2021!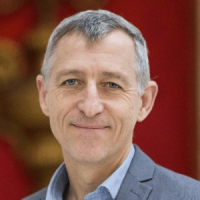 Philip Gorwood
Philip Gorwood, MD, PhD is Professor of Psychiatry at Sainte-Anne Hospital and Head of the CMME department, teaching at the University of Paris. Professor Gorwood's mandate as EPA President will run from 7 April 2019 to 11 April 2021.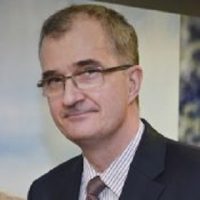 Peter Falkai
Peter Falkai holds the position of Chair of the Department of Psychiatry and Psychotherapy of the University of Munich. Professor Falkai will co-chair the Scientific Programme Committee and holds the position of President-elect of the European Psychiatric Association.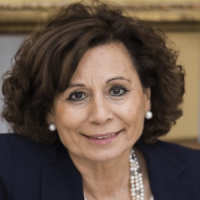 Silvana Galderisi
Silvana Galderisi, MD, PhD, is professor of Psychiatry, Chair of the Department of Mental and Physical Health and Preventive Medicine of the University of Campania Luigi Vanvitelli. Professor Galderisi currently sits on the EPA Executive Committee as Past President.